Woodley Carnival Parade
Yesterday I went to visit my gorgeous nephews, Josh and Eoin and there mam and dad. It was Woodley Carnival Parade.
I've heard about this event from Sarah taking part with her Brownies and Guides. It's where lots of clubs, schools do a parade through Woodley town. Lots of them have trucks which allows the kids to sit on board, dancing, singing and joining in.
This year I got to go with my nephews. It was Cowboy and Western themed, which apparently is the first theme they've ever done. Standing on a street corner getting wet in the rain, with Josh in his trike and Eoin sleeping in the buggy, we waited for it to come past. With lots of kids involved, I decided not to take photos of all the floats. Thought I would share the highlights with you.
It started with a red bus, with a man on top trying to get the crowd to cheer on…..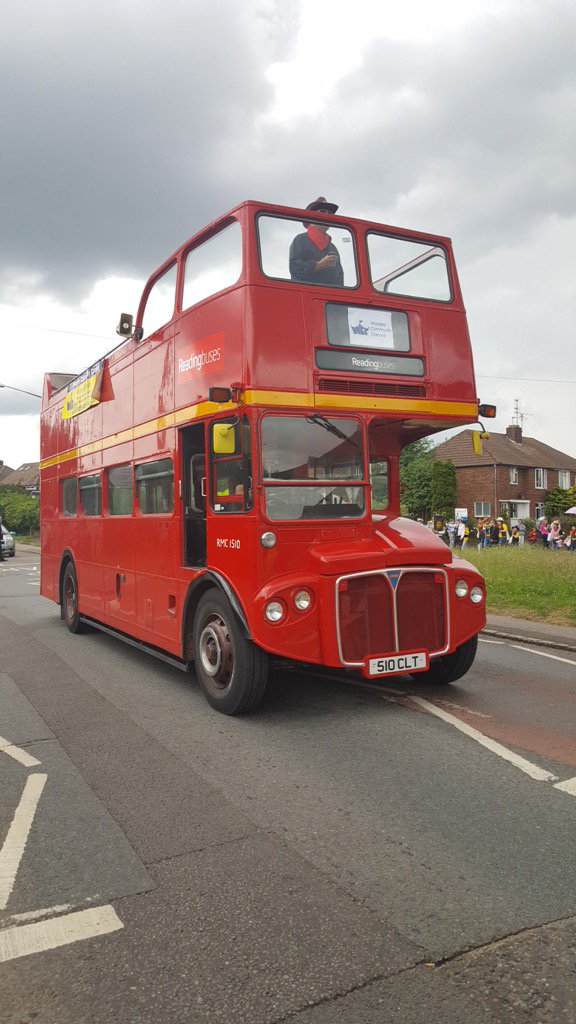 Followed by lots of men on bikes, which I am very jealous over and wish I could ride on one!
Next it was the Sharks, a roller hockey or ice hockey team on skates, counting down and all of the sudden taking off! Very amusing and one of Sarah and Adams favourite to see! It's just worth the trip next year to see these guys perform.
Next it was the Toy Story Float, complete with Buzz, Woody, Alien, Rex, Mr and Mrs Potato Head with army men walking beside collecting money.
Last it was Woodley Brownies and Guides, getting lots of cheer from us all. Promoting GirlGuiding they were singing and dancing and looked amazing! Even impressed a judging panel by winning The Best Walking Float.
I always find it strange when you see towns in the UK doing events like this. It definitely makes me think this is what it would be like if I live in Stars Hallow. It's great, as the streets by Sarah's house were filled with people coming out and supporting and cheering on all the participants. Sarah said when Josh and Eoin get's older, they'll hopefully be involved. I will be first there to make sure I'm cheering on them.
To all taking part, congratulations, it was fab to watch.