Gin Review: The Lickerish Tooth
Everywhere you go you seem to come across bars and pubs selling new Gins. I am personally loving this. Going home for a few days, I went out drinking with my friends from there, even this small market town had Gins to try. I lived in this small market town called Guisborough where there is 15 pubs and a small micro-brewery due to open in summer.
A new pub called The Monk has recently opened up with a bright contemporary feel to the place. However it's mixed in with old, having a 17th century monk passageway underneath. Apparently this leads to Guisborough Priory.
The Monk had a wide arrange of gin to sample and taste including the classics like Tanqueray, Gordons and Hendricks. When looking at the menu they had two from a brewery called The Lickerish Tooth from Guys and Dolls. I found out The Lickerish Tooth, is made in a small village called Egton in the North Yorkshire Moors. The barmaid behind was very enthusiastic about this as it supports local businesses in the surrounding area. One which I try to do.
The gins were called the Ginger Ninja, The Sheepery Eye and the Lickery. The barmaid in the Monk, was telling me about the business. The gin is made in 400l copper pot called Sarah. Each bottle is hand dipped in their own wax recipe, and then stamped on the top with our logo.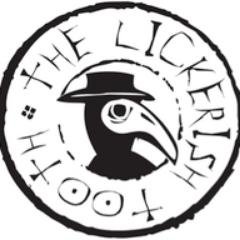 The Ginger Ninja had a taste of a classic London dry gin with the hint of ginger through. When talking to the barmaid, she recommended this one with a classic Tonic Water and served with popcorn as a garnish.
The Sheepery Eye has a slight floral taste throughout and is served with junipers. Surprisingly this one has a hint of liquorice. The barmaid recommended this one to be served with Aromatic Tonic Water made by Fever Tree.
The Lickery has a crisp flavor of lemongrass and mint and is served with added mint. The barmaid said to either have this with elderflower tonic or normal tonic. I opted for the elderflower which made it more sweet tasting.
I loved these gin and thought they were delicious. I loved that they were made locally and have a local story about them. They handcraft their bottles putting their own mark on top of the bottle. You can order these bottles, I would certainly like to go and order the rest. However the Ginger Ninja would be my first option as I love anything with ginger.