A little Beauty and the Beast collection…
When I was home last week, I needed to go through a lot of things I was storing. I mean A LOT!! (I'll leave that for another blog…… maybe!) Whilst I was going through it, I realised I had a lot of Beauty and the Beast memorabilia. I thought I would share some of them with you
I've been a fan of Beauty and the Beast from being very young. I love the film, because Belle falls in love with a personality and learns how to love a beast. That has always stuck with me.
My mum reminded me that her, my dad and grandma came back from Disney, with a lot of Beauty and the Beast toys and memorabilia. One of the things was figures, I played with these a lot and they went everywhere. The next was a movie poster we bought in MGM studios, next to the movie ride, when I got home I got it framed and still have it including a mini version my mum found at a carboot fair.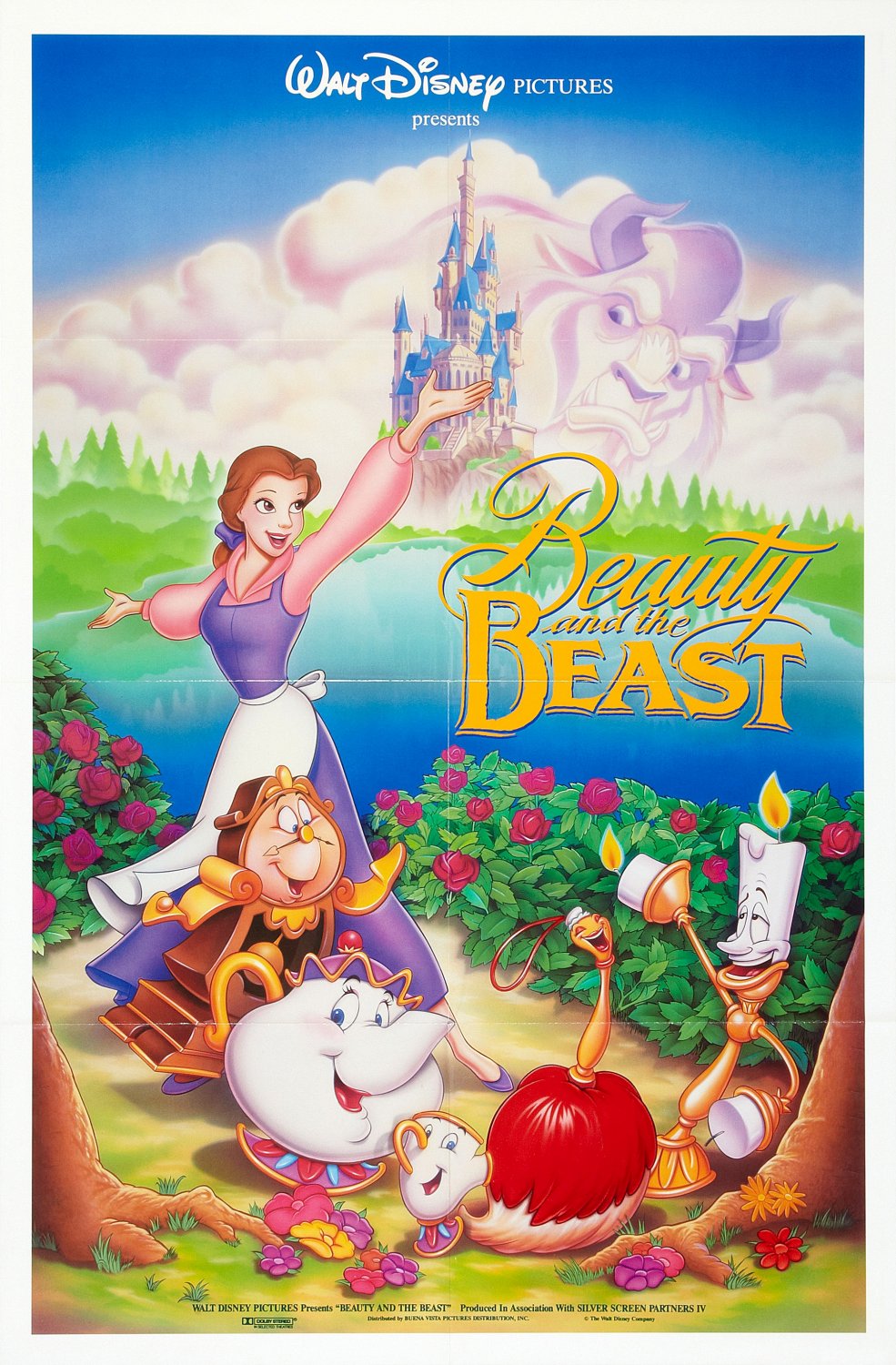 I found my original VHS tape of Beauty and the Beast. This video was played a lot whilst I was little. I have a VHS in my storage, lucky for me I tested it and it worked. I also have it on a special 2 disc collectors edition and in the Disney Classic style cover too.
When I was little I remember going to see Disney on Ice, coming out with a chip mug and a yellow curlywurly straw. Like the figures, we kept hold of this & I absolutely love it, however I didn't want to get rid of this.
When I worked out in Walt Disney World, I turned 21 years old. I was the special person for the show on the day of my birthday, watching the show live. I got given a rose by the Beast and a t-shirt from the show.
Before I returned home I wanted to purchase my own Mrs Potts and Chip. I've had this stored away in the box, apart from my time at university in my house. Another item I got when I lived in Walt Disney World, was my Beauty and the Beast snow globe. This was kept by the side of my bed, used as a night light. I certainly didn't want to leave it in Florida, so my dad kindly brought it home for me. I cannot wait to have them proudly displayed.
Returning back from Disney, my friend Simon knew I loved Beauty and the Beast. He passed to me his soft toy collection… yep I still have them! One Christmas, he bought me the Storybook Christmas ornament collection and Belle and Beast dancing.
Over the years, I have collected a lot more items which both friends and family have given me. Sarah for my 29th birthday got me a poster, which has the entire story of Beauty and the Beast in shape of the rose. I got the original Broadway program, cast recording on CD and a bracelet from my trip to New York. I have lots of pins with the characters on them from my time in Disney.
The most recent purchase I have been given, is my new chip mug, I got bought as a belated Christmas present / Easter present. I was gobsmacked that the Middlesbrough Disney Store had them in and second of all she was willing to buy me it. I'm so lucky to have found this mug and to have one, as they are gold dust at the moment.
So here it is some of the items I own Beauty and the Beast related, there's probably more mugs, t-shirts I have missed off or forgot about. There is so much more to have and to own including a plate that says "try the grey stuff it's delicious", the Cogsworth clock and Lumiere light and the Mrs. Potts and Chip Pandora charm. Another aim is to go see Belle's castle in Walt Disney World, however if you've read my blog you know why I've never returned.