5 Halloween books
Halloween isn't just about watching the movies. You can also read books too. There is so many out there which you could say is Halloween themed? Who knew. But here it is…
Funny Bones by Janet & Allan Ahlberg is a 90s classic, but more importantly it's Welsh! It has one of the most catchiest opening off 'On a dark dark hill there was a dark dark town. In the dark dark town there was a dark dark street…' Funnybones tells the story of two skeletons and their dog skeleton. Big skeleton and little skeleton wake up in the middle of the night with the intention of going into town to find someone to scare. Along the way, the two skeletons have lots of fun playing and singing in the park, visiting the skeleton animals and frightening each other (when they realise there is no one else to frighten), before heading back home for some rest. This story is so easy to read and because it has two skeletons in it, its perfect for Halloween!
Love Monster by Rachel Bright is a book I bought for Josh a few years ago. I remember being in Waterstones and was reading it and fell in love with it. I now know that Josh and Eoin both love monster too. Love Monster follows the journey of a monster who is on the hunt for love in a world where those who are pretty, fluffy and cute attract all the love and attention. You may think this is more valentines but he's a monster.
Room on the Broom by Julia Donaldson tells the story of ginger hair platted witch who has the misfortune of losing her possessions while on one of her magical flights in a gusty wind. However, on the way she meets various animals who help her as she goes in search of her lost items in return for a spot on her broom. Unfortunately, the witch's broom breaks in mid air under the weight of its passengers and they face the danger of being eaten by a hungry dragon. I will admit that I have watched the BBC cartoon version more than read the book, but hey it's a good book too.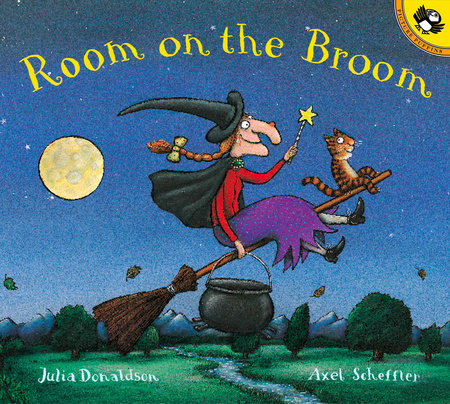 For your older reads, a series I loved to read when a kid was the Worst Witch by Jill Murphy. It follows the adventure of Mildred Hubble, a witch studying at Miss Cackle's Academy. Mildred is a complete scatterbrain and keeps doing the wrong thing, though not by mistake. Of course, she is punished by the teachers all the time, I have a strong dislike towards Hardbroom. I remember reading these books, even though I did very little reading, I did enjoy these.
Another few book series, you have to read this time of year is Harry Potter by JK Rowling and Goosebumps by RL Stine. Both of these series I will strongly say you cannot be disappointed with. There is no point explaining what these are about as they are so popular and you will know them. Goosebumps is all about following children's strange adventure, Harry Potter opens the doors to the world of Hogwarts, muggles etc.
Here are some Halloween themed books we can all read.