The books I read in 2017
IThis time last year I wrote a blog post called Books I want to read in 2017. I thought I would update and show what I actually read in 2017.
The Little Book of Hygeee by Meik Wiking. I love the simplicity that the Danish live and how they tell you to appreciate the little things. Going into Winter, it helped me write Beating the Winter Blues.
On The Other Side by Carrie Hope Fletcher. On The Other Side is the second book Carrie Hope Fletcher has written. After reading it over few months as it was hard to get into. Her third book All You See Now I picked up, knowing it might take me as long as the second one. After seeing a vlog with her and Louise Pentland I thought it would be one I couldn't put down. However I am sorry to admit that this third book was slightly disappointing. Cherry the main character has a hidden secret if seeing things people around her can't see. She decides to use this power for good. As the story goes deeper the second half and ending becomes longer. I didn't enjoy it and forced myself to read it.
Wilde Like Me by Louise Pentland. Louise Pentland is the woman behind the YouTube Channel Sprinkle of Gitter and Sprinkle of Chatter. This is her first novel and follows Robin Wilde a single mum to a six year old daughter. She tries to keep up with others parents and yet she feels pretty lonely. Reading this on my lunch break meant at times people would hear me laugh out loud.
The World's Worst Children and Awful Auntie by David Walliams. Reading other books by David Walliams I slightly knew what to expect. Awful Auntie is a modern family tale, when a girl called Stella parents die, she is left in the care of her awful aunti Alberta. Alberta is annoyed because her parents house is left to Stella, for this Stella defends it against her awful aunt Alberta. It's funny, makes you giggle, has that Home Alone feeling to it.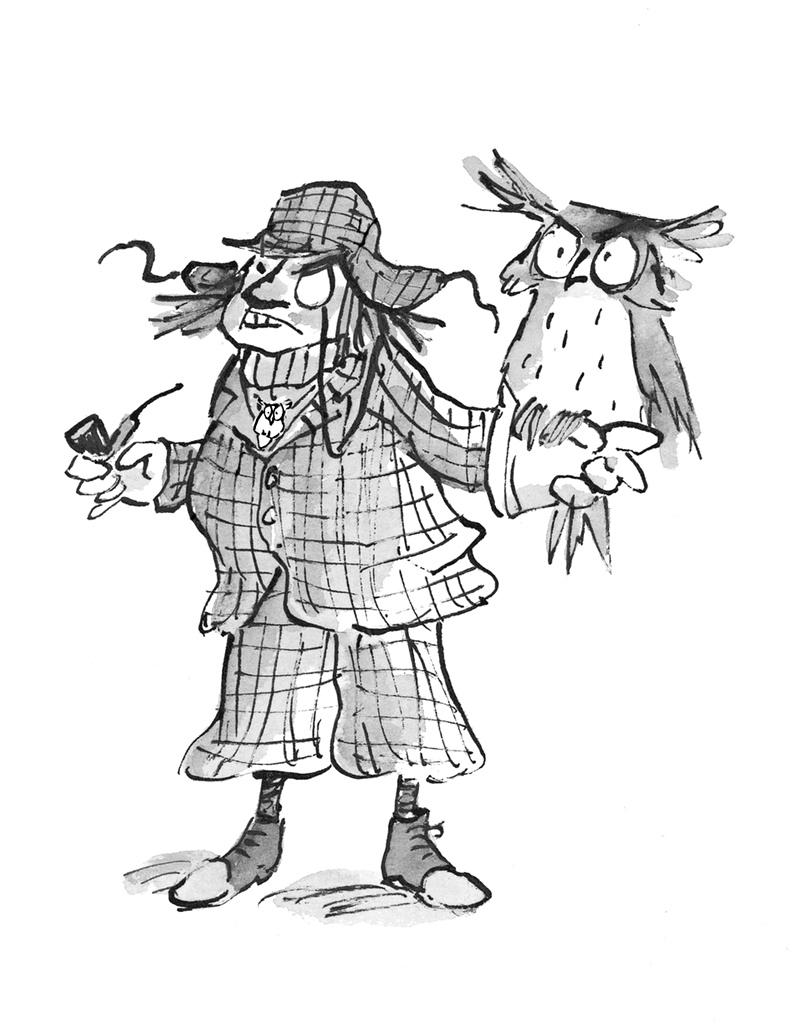 Spectacles by Sue Perkins. I borrowed this book of a friend in work, as she said it was a fun read, as she put it as Sue on TV is the same as Sue in the book. I never laugh out loud when reading…until now – at several points I literally had tears rolling down my cheeks whilst in fits of giggles. This is never going to achieve heights of literary greatness but what a fabulous, cheer yourself up, chase away the blues.
Peggy and Me by Miranda Hart and Wild: A Journey From Lost to Found by Cheryl Strayed are the two books which I never read this year. I did however watch the film version of Wild, which I love. Maybe this year?
However I did pick up There's a monster in your book by Tom Fletcher, okay this maybe a quick read. For nephews and aunties, we loved it… read here in my blog post.
Earlier this year, Amazon Prime brought out a ten part series about Hugh Hefner life and three months later he passed away. Working in Disney I got into the hype of Girls of the Playboy Mansion. I've read Kendra Wilkinson books, as they are a quick easy read on holiday. I've always been fascinated in Holly to know if the rumours are true, reading her book, I fully believe in what she says.
These are the books I've read in 2017, I do need to pick up more books, widen my perspective and not just auto-biographies.